Two left feet? We can help…
Which classes are right for me?
Whether this is your first time dancing or you are a frequent visitor at Stumptown Dance, you will find a variety of fun lessons that are tailored to suit your dancing needs. You can choose anything from private lessons to group classes/workshops as well as our absolute beginner's drop-in lesson. You'll also want to not overlook our
Guided Practicum
that is great for all levels of dancers. Whichever option(s) you choose to start with, you can be sure that we will be with you to answer your questions and help you along. We absolutely love teaching and look forward to working with you!
---
For absolute beginners and "almost" beginners:
We offer 2 Levels of Drop-In Lessons every week. Both are included with Sunday Swing admission. Class descriptions and event information
HERE
.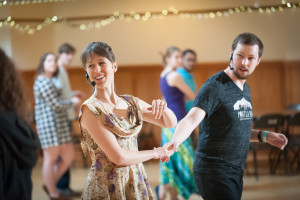 ---
Intermediate Plus Lessons:
Looking for just a little more for your repertoire? Try out our Intermediate Plus Lessons for $5 each or 5 for $20!
See more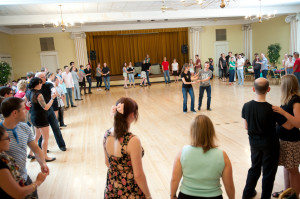 ---
Lindy Hop 101
-Beginning Lindy from the inside out & the ground up
Is this class right for you?  Let's see…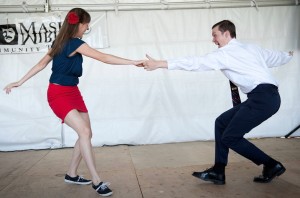 ---
Specialty Workshops
Peter Flahiff & Lauren Stanley Workshop -Int Balboa, Int/Adv Balboa & Int/Adv Lindy Hop!!
Not one but TWO charming and talented instructors will be here to wow you in two levels of Balboa and one level of Lindy Hop. This workshop is right around the corner so be sure to mark your calendars!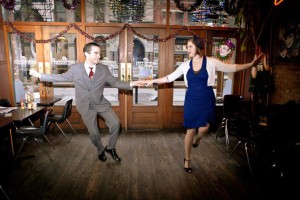 There will be four separate classes in this four hour workshop and you can attend one or more of them! See the prerequisites below the class descriptions.
---
The SHIM SHAM -Beginning Tap for Lindy Hoppers/Swing Dancers with Peter Flahiff
Many swing dancers want to learn some tap. And rightly so: it's a fantastic skill that will improve your balance, weight changes, and footwork!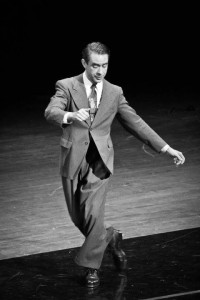 Join Peter as he takes you through a few of the fundamentals in this Absolute Beginner Level class and get some sweet moves for your feet!
---
The Big Apple Routine with Gaby Cook of New York
If you've seen the circular Big Apple routine, you probably thought, "I've got to learn that someday"! This is your chance while we have Gaby in town from her New York stomping grounds.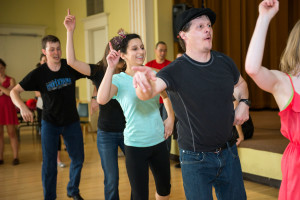 Watch this video of the original Big Apple routine and be inspired!